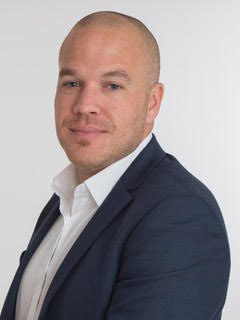 DAN TAYLOR
TECHNICAL LEAD
Dan is a leading energy and renewables consultant who has worked in the energy and utilities industry his entire career. Dan has proven development capabilities in diesel, CHP, wind, solar PV and energy storage schemes, having developed or operated over 250MW of assets globally, including some of the first battery storage assets in Europe.

As an industry pioneer in the demand side revolution in the UK in 2010, securing some of the largest contracts to date, Dan has consistently been a highly capable and demonstrable technical lead with a vast background in power and electrical systems, including 5 years within a UK DNO.

Dan is the co-founder of ion Ventures Ltd, a renewable developer and advisor working within the eMobility and energy storage sectors from its offices in London and Singapore. In July 2021, ion were able to announce completion of a joint venture deal worth £150m with UK-based investment fund GLIL Infrastructure, aimed at building 1GW of energy storage in the UK over the next 5 years. This deal, together with the 200MW of assets under development to that point and as part of the team that deployed the first 500kW Tesla Powerpack, makes them one of the primary energy storage developers in Europe.

Dan has worked with CSC for over 10 years.